GETTING TRAFFIC aND KEEPING IT
Missing or poorly executed website visitor conversion tactics that may be deterring users away… instead of enticing them into customers! (It's not easy to gain traffic, and there is nothing more frustrating than getting interested people to your site only to have them bounce off somewhere else as soon as they get there!)

UNLOCK YOUR KEYWORDS
Your true Search Engine Optimisiation (SEO)/keyword results. You could be shocked to discover how many critical keywords your site isn't ranking for, and are sending prospects to your competitors instead)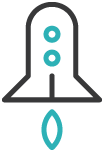 OPTIMISATION
If your website is optimised for SEO, and whether there are issues Google will penalise! (Nearly all of the sites we review are poorly optimised or even not optimised at all.)

KEEP YOUR CUSTOMERS ON TRACK
Gaps in your online marketing systems including your website, SEO, email marketing, on-line reputation, that could be causing visitors to leave your site and take their business to your competitors.

ONE STEP AHEAD
The hidden keyword opportunities for your business that you could be ranking for, that your competitors probably don't know anything about!

GENERATE LEADS
If your lead generation campaigns are optimised, and if not… how to change them so you can maximise your lead generation success!